on his black and white toned website, canadian avant garde designer Rad Hourani tells us about his background and design philosophy.
http://radhourani.com/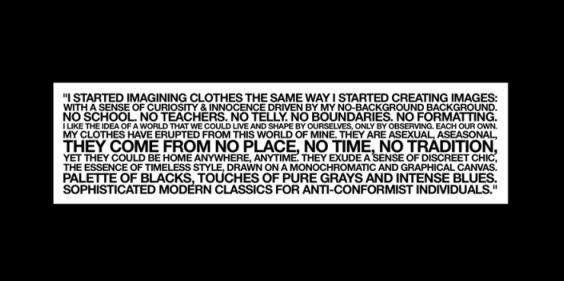 instead of having a wikipedia-like entry on his profile page, rad came out with this bold and honest statement that pretty much says everything about himself as a fashion designer. inspiring isnt it!?
so rad never went to fashion school. wong kar wai never went to film school. me on the other hand attended a "reputable" local university, but look wer it got me now?
wats the point in comparing myself to these self taught pros? they wer born genius and destined to make it big, while im not.