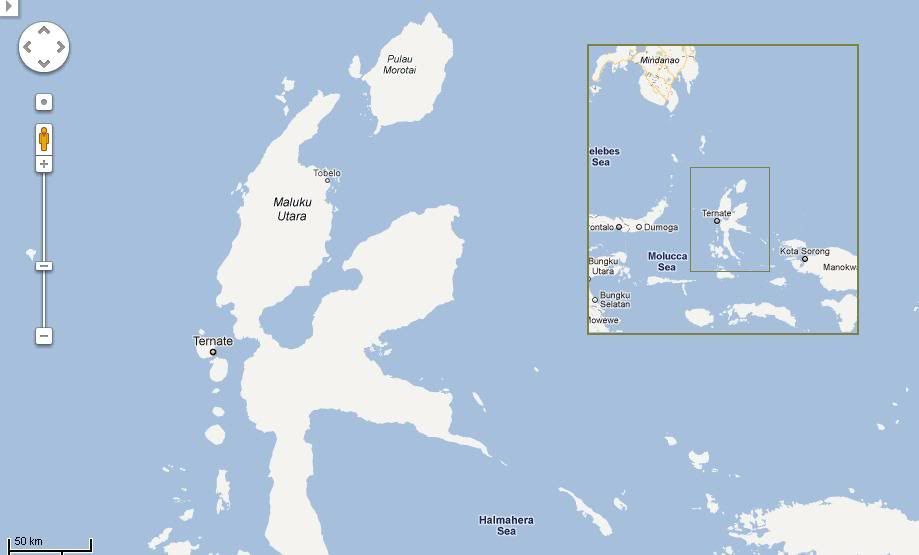 my fascination with this eastern group of islands in the indonesian archipelago begun in elementary when we wer taught that magellan sailed westward to find an easier route going to the Celebes -
Moloccus
(or Spice Islands, now known as Maluku Is.). i would then consult the map to locate wer these islands are and my imagination would run free.. theres jus somethng about remote places that i find so fascinating.
__________
i stumbled upon this info about the
Battle of Morotai
that took place in the northern part of the Maluku Island.
"The Battle of Morotai, part of the Pacific War, began on September 15, 1944 and continued until the war ended in August 1945. The fighting began when United States and Australian forces landed on the south-west corner of Morotai, a small island in the Netherlands East Indies (NEI), which the Allies needed as a base to support the liberation of the Philippines later that year. "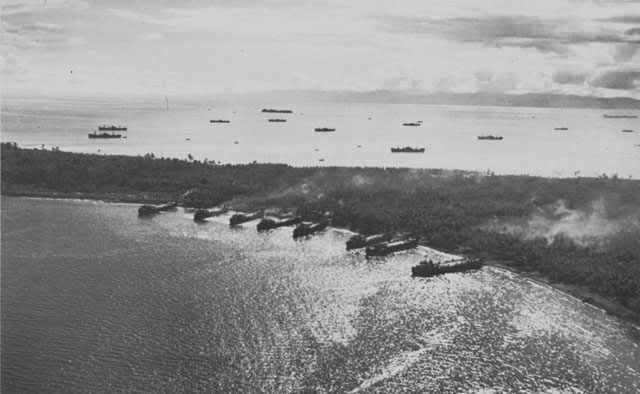 heres a trivia about the city of Ternate
".. The Spanish presence lasted until 1663, when the settlers and military were moved back to the Philippines. Part of the Ternatean population chose to leave with the Spanish, settling near Manila in what later became Ternate, Cavite."

i dont know about u but i find those info very interesting!

________

there are fragments of history that seem to be forgotten by time. the farther it seems to fade into oblivion, the more i want to know. do people nowadays realy care about history? why bother knowing about this battle that took place in a remote island? would it matter knowing about it or not?

last week while watching Poland being featured in Globe Trekker, the travel show visited the infamous Auschwitz concentration camp wer a great number of Jews were executed during the war. a tourguide in the auswitz said something to a group of tourists about the atrocities committed by the Nazis, wat he said struck me.. it goes like this "to forget is to repeat. not to know is to condone.."