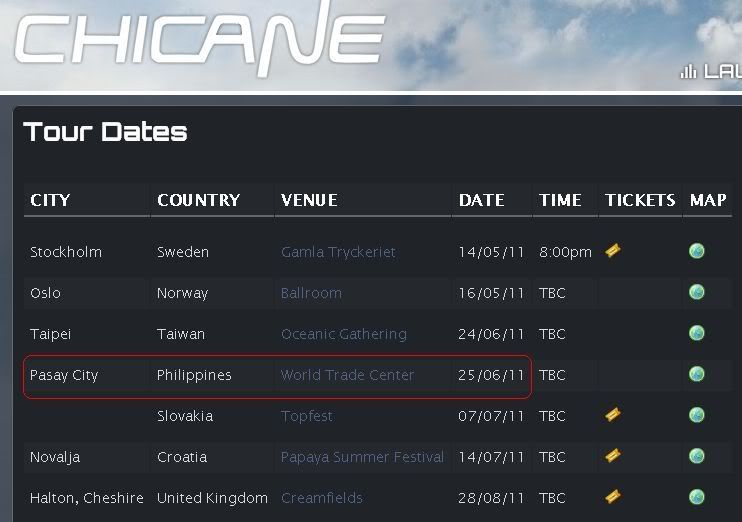 Chicane is coming to the philippines this June 25! yayyy!!! its going to be their fourth gig here in our country and i jus cant afford to miss it for the fourth time. im a fan, it has been my dream to see them live.
http://chicanemusic.co.uk/tour/

now heres the problem. ive been looking forward for my solo backpacking trip to siargao/eastern mindanao this july 1. i already booked plane tickets since last year pa ): i really want to do both but i jus cant afford. wat im gonna do? shuld i give up siargao? haayyy....... sayang ang ticket.