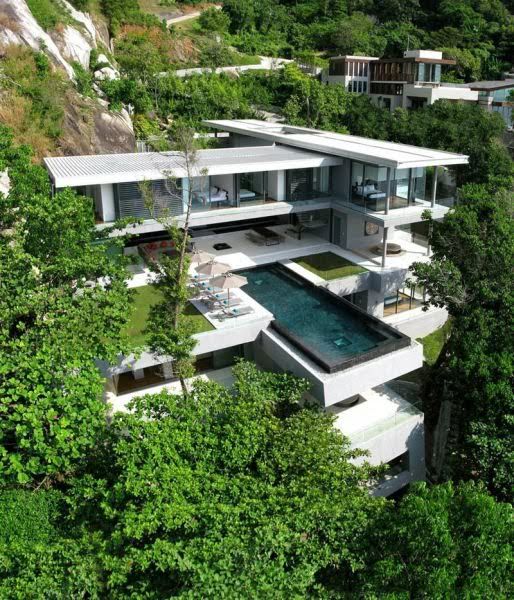 my dream house shuld be like this.
villa amanzi
- phuket, thailand
a stay at villa amanzi will set you back at least usd 2000.
someday i'l become ultra rich. i'l buy a beach property somer in western palawan or in punta fuego, or basicaly anywer as long as it faces the south china sea. i'll call this house "Valparaiso".
and then i would buy a yacht and i'l name her Neruda. i'l hire a personal yacht captain who is preferably german, so lets call him as si mr schmidt. i would like to think that mr schmidt is in his late forties, retired navy and wants to spend the rest of his life sailing in the tropics. feasible? no?